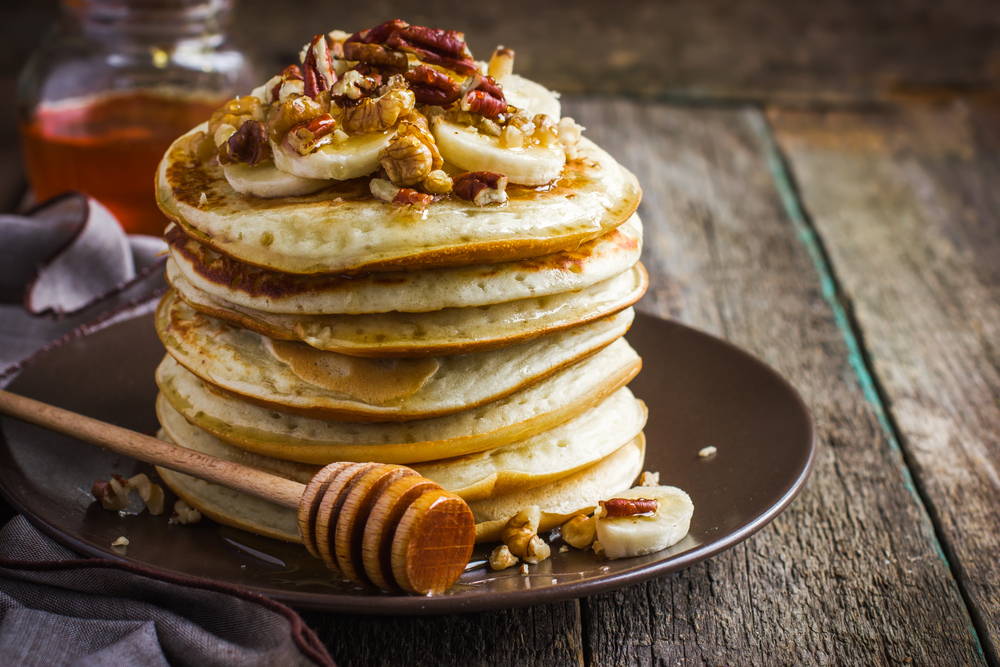 These delicious pancakes are full of so many wonderful nutrients for the body.
They are fab for all the family and are also great to keep in the fridge for an on-the-go breakfast or snack.
INGREDIENTS
1/2 Cup of Oat milk (or any milk of your choice)

2 Eggs

1 Eggs White

1 Banana

1 1/2 Cups of rolled oats

1 tsp Chia Seeds

2 tsp Baking powder

1/4 tsp Himalayan Salt (whatever salt you have is fine)

1 tsp Vanilla Essence (optional)

1 tbsp Honey/Maple Syrup (optional)

METHOD
Pour all the ingredients in a blender/nutribullet/vitamix, blend until smooth. Heat pan and melt either butter or coconut oil. With a ladle pour the pancake mixture in for your desired size. When you see bubbles (2-3 mins), turn over and cook on the other side for 1-2 minutes. Drizzle with honey or maple syrup, the toppings of your choice or just devour au natural ;-).